industry solutions for the Americas
We are trusted by private, government and non-governmental organizations to ensure the simple, seamless and secure interconnection of networks, devices and applications. This is why more than 5,000 companies on five continents rely on iconectiv for their most critical communications systems. Our work in Canada, Mexico, the United States as well as in countries throughout Central and South America increases consumer choice, keeps networks secure and ensures operations run smoothly. 
We deliver innovative market-leading solutions in the areas of network operations management, and numbering.  We also serve as the administration for both the Number Portability Administration Center (NPAC) and Short Code Registry in the United States.  In fact, for more than 40 years our market-leading products have helped leading service providers such as AT&T, Comcast, Cox, Telcel, Telmex, Telus, T-Mobile and Verizon keep the world connected. 
Contact us today to learn how we can help you run your network and operations and numbering solutions simply, seamlessly and securely.  
When you consider that there are just 18 million residents of Chile, porting more than 11 million numbers in the past six years is a credit to the ease, efficiency and convenience of the services provided by Telcordia Technologies Chile S.A.
Image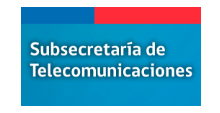 communication is in our DNA
See how our TruOps, TruNumber, and TruReach platforms can help you solve the communication hurdles you face on a daily basis.
TruNumber. Leverage our industry-standard data to help prevent fraud, facilitate number porting and gain deeper insights into call routing.
TruOps. Keep your organization working in harmony by standardizing data, improving network planning and providing precise routing and rating information.
TruReach. Simplify the complexities of today's messaging ecosystem and boost customer engagement and trust through voice, text and chatbots.
Image