solving problems, billions of connections at a time
Communication is our lifeblood. It's what makes the world run and gives our lives meaning. Though technology evolves, the need to connect never changes. While technological advances make communications simpler and more ubiquitous, interconnecting it across the infrastructure and delivering it to the right person is enormously complex. Efficiently interconnecting disparate applications, networks and devices is critical in a world without boundaries. A world where accessing and exchanging information anywhere, anytime is simple, seamless and secure. That's what iconectiv does better than anyone. See how our TruOps, TruNumber and TruReach platforms can help you address the communication challenges you face every day.
our platforms
TruNumber™ leverages our industry-standard data to prevent fraud and facilitate porting. TruOps™ keeps you working in harmony by standardizing data and providing precise routing and rating information. TruReach™ simplifies the ecosystems for trusted customer engagement across voice, text and chatbots.
Image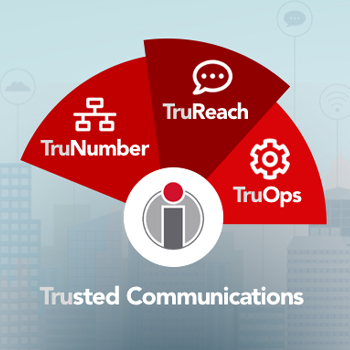 curious about our platforms?
talk with a sales representative
Count on iconectiv's cloud-based Software as a Service (SaaS) and trusted communications platforms for your most critical network and operations management, numbering, B2C communications and fraud prevention needs.
Contact
featured program
iconectiv - the LNPA for the United States
As the Local Number Portability Administrator (LNPA) for the United States, iconectiv manages the nation's Number Portability Administration Center (NPAC). The largest system of databases of ported phone numbers in the world, the U.S. NPAC includes more than 500 million phone numbers for ~1600 service providers, service bureaus and providers of telecom-related services.
Image