Image

reduce costs with better data
For SMS aggregators, application providers and service providers, non-optimal routing and rating can get very expensive, very fast. It leads to unnecessary interconnection charges, impacting costs. In addition, it can lead to more dropped calls and undelivered texts, a serious customer service risk for service providers.
The cause? Inaccurate data. But TruNumber Routing can help eliminate these problems. One of the industry's most robust and powerful numbering tools, TruNumber Routing provides optimal routing and rating data, while preventing unnecessary revenue leakage.
The end result: you have the data you need to ensure accurate, least-cost routing. Every time.
accurate data, from the source
iconectiv TruNumber Routing delivers authoritative, port-corrected data from 100+ nations, spanning six continents.
Rely on it for detailed, continuously updated data on a country-by-country basis, as well as global number range information. Use it to minimize interconnection-related revenue leakage by accurately routing and rating voice and SMS traffic. As a world-leader in numbering platforms, iconectiv provides routing data for ported numbers for nations all over the globe. TruNumber Routing is the trusted solution for the most accurate data you can find, anywhere.
Image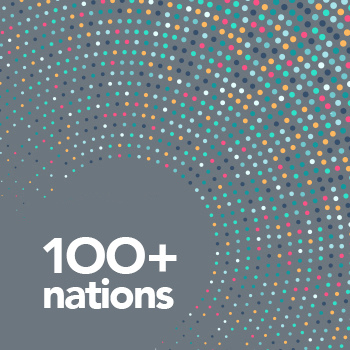 is unreliable data driving up your routing costs?
Changing datasets caused by the constant porting of numbers presents huge challenges for service providers, SMS aggregators, VoIP and content providers. They need to incorporate voluminous changes in numbering plans, while efficiently managing interconnections and traffic termination. To consistently achieve this, the most reliable number portability data is needed.
Using incorrect data will quickly impact revenue and profits. Dropped text messages and incorrect routing to ported numbers invariably leads to dissatisfied customers and damaged brand integrity.
TruNumber Routing is a number portability information service that integrates with the call processing, or message set-up process, to validate the terminating service provider and determine the optimal route to successful completion. That means calls and messages will be sent via the least-cost routes in the most efficient and cost-effective manner.
The trusted routes
Brochure
Learn how routing enables calls and messages to be sent via the least-cost routes, consistently.
Reliable routing and rating
Brochure
TruNumber Resolver helps messaging providers and service providers route and rate voice and data traffic worldwide.
TruNumber Routing map
Handout
See the full list of the 100+ nations covered by TruNumber Routing's database of authoritative, port-corrected data.
reduce costs with optimized routing
Every year, nearly half a billion numbers change service providers. Consumer think it's magic. But in reality, what makes it happen is precise, reliable numbering data. See how iconectiv TruNumber Routing can help you determine optimal, least-cost routing to reduce costs, eliminate leakage and increase your success rate.
the world's authoritative source of numbering data
TruNumber Routing delivers authoritative number information you can count on to prevent routing errors, interconnection charges and transit fees. It dramatically improves your customer service initiatives with a fast and robust query functionality that offers instantaneious numbering information for more than 100+ nations, so you can quickly identify service providers with given phone numbers. At the same time, it boosts revenue by increasing successful call and message terminations to ported numbers. Plus, it offers unsurpassed convenience, with frequently updated databases that are deliverable via download.